Hello friends. Finally got this list done and I'm really glad I put it off as long as I did. I listened to a lot of stuff in the last few weeks that I probably would have missed if I had posted this in December. Hope ya'll enjoy!
----------------------
25. Vampire Weekend - Contra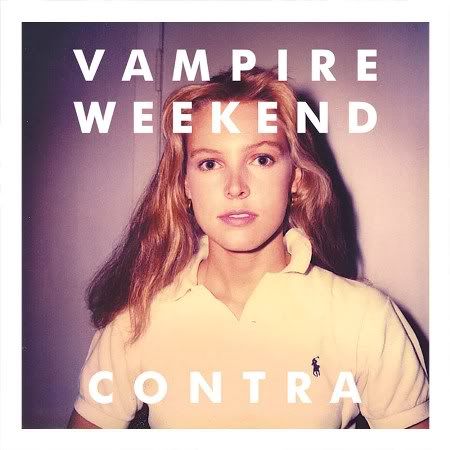 Here are the only reasons I could think up of why someone might not like this album:
-They are a terrorist hell-bent on destroying happiness.
-They are feel a need to bash "gay indie bands" to prove how heterosexual they are.
Below is the fast and fun "Cousins."
----------------------
24. Daughters - Daughters
Daughters is a weird band. That's all you need to know. The signature "Elvis on acid" vocal style from "Hell Songs" and their chaotic noise rock sound is still there, but this time there's a little more structure and....melody. It works well and makes for the strongest and most accessible (I can't believe I'm even attempting to call anything by Daughters accessible) Daughters album. Too bad this is their final album. Below is "The First Supper."
----------------------
23. Minus The Bear - OMNI
Yeah, it wasn't quite what I would expect to follow up their prog-rock influenced "Planet Of Ice," but it's still a great addition to Minus The Bear's stunning discography. Here is the groovy opening track "My Time."
----------------------
22. Envy On The Coast - Lowcountry
Not many bands grow as much between their debut and sophomore albums as Envy On The Coast. They traded their pop punk influenced sound for more of a bluesy alternative rock feel and it was the best choice they could have made. It is really a shame that they broke up, especially right after they made such a great album. Here is the track "The Devil's Tongue."
----------------------
21. Periphery - Periphery
If I had to pick one word to describe the metal scene in 2010 it would be
"Djent."
If you haven't heard of this phenomenon then you will be hearing about it soon, because djent has exploded with popularity this year and isn't showing any signs of slowing down. One of the leading bands in the new djent revolution is Periphery. Their debut album is heavy, melodic, technical, original, and has really established Periphery's place in the current metal scene. The only thing that holds back this album from being truly amazing is its length. There just isn't enough variety to warrant its 70 minute runtime, but Periphery have proven that they have the talent to make a classic metal album, and I hope they do. Check out the song "Light" below.
----------------------
20. Tides Of Man - Dreamhouse
This may seem slightly off-topic, but the thing I've always disliked about Emarosa is that their music always seems like it's scared of outshining the singer. There will be glimmers of awesomeness, but most of the time the band tames themselves to let their stellar vocalist shine. Tides Of Man doesn't play by those rules. Their vocalist can stand his own with the likes of Jonny Craig and Anthony Green (believe me, I've seen him perform live) and the rest of the band doesn't feel the need to dumb down their parts. Tides of Man's sophmore album is packed with amazing guitar parts and great vocal lines and the band is streets ahead of their contemporaries. Here is their high energy song "Echoes"
----------------------
19. Amia Venera Landscape - The Long Procession
At the tail end of 2010 I stumbled upon one of the best metal albums I've heard all year. The wall of sound this band creates will hit you in the face so hard that you won't know how to react. The chaotic riffs and intense vocals are relentless, but on occasion they will give you a well deserved break with some great clean guitars and singing. The song "Nicholas" is below.
18. 65daysofstatic - We Were Exploding Anyway
65daysofstatic have always had heavy electronic influences, but they decided to go all out electronic on this album. A lot of old fans were disappointed, but if they stopped wishing it was another "One Time For All Time," they would realize that it is a great electronic/dance album with post-rock influence. The bass heavy song "Go Complex" is below and really shows off their great new sound.
----------------------
17. Chiodos - Illuminaudio
Parting ways with Craig Owens had to be a hard decision for Chiodos to make. His vocals were very important to their sound and many (including me) didn't think their new album and vocalist would live up to their older material. Holy hell was I wrong. Illuminaudio is Chiodos' best album BY FAR. Their new vocalist fits in perfectly and everyone in the band stepped up their game. Losing a front man is a hard thing for a band to overcome and Chiodos greatly exceeded my expectations. I will never doubt them again. Here is one of the slower tracks off of the album "Notes in Constellations," a song I could have never seen them pulling off with Craig.
----------------------
16. Trophy Scars - Darkness, Oh Hell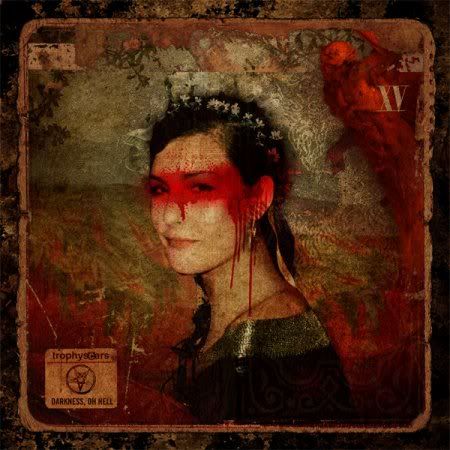 I didn't discover Trophy Scars until last year with their album "Bad Luck." OH THE YEARS WASTED! They quickly became one of my favorite bands and I proceeded to listen to their entire catalogue. All of their albums/Ep's are great, but the dirty sound on Bad Luck remained my favorite. Luckily they have decided stick with that sound for their EP Darkness, Oh Hell. There is nothing vastly different from anything found on Bad Luck, but this is still classic Trophy Scars and it just makes me more excited for what they will do next. Here is the spectacular song "Darkness" which features plenty of piano, horns, and Jerry's signature dirty vocals.
----------------------
15. Deftones - Diamond Eyes
Deftones have been around the block a few times. They've been going strong since the early 90's and I'm surprised they still exist, and even more surprised that "Diamond Eyes" is their strongest album yet. Chino's vocals are amazing as usual and their mix of heaviness and ambiance is as strong as it's even been. The short and sweet title track is below.
----------------------
14. Pmtoday - In Medias Res
This is just one of those albums that came out of nowhere. It was a random download and I went into it with no expectations. The first track "Thoughts In Transit" drew me in, and the next track "People Are Machines" blew me away. I was in love. From the fast and groovy "Progress Is A Lemon" to the slow and beautiful "Soma Holiday" this is a post-hardcore album you don't want to miss. The ridiculously awesome "People Are Machines" is below.
----------------------
13. Foxy Shazam - Foxy Shazam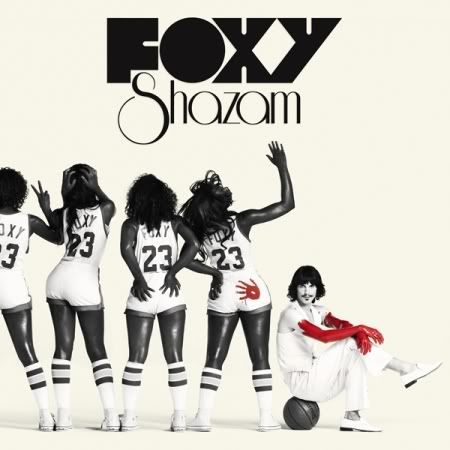 Foxy Shazam abandoned their heavy roots with their self-titled album, but that's OK. They managed to write a great collection of pop songs while maintaining their sense of humor and wackiness that they're known for. Below is "The Only Way To My Heart..."
----------------------
12. Circa Survive - Blue Sky Noise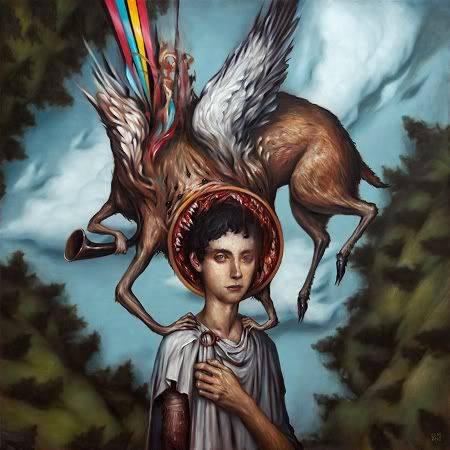 Anthony Green is one of my favorite vocalists and Circa Survive has been a band I've been interested in for awhile. On their previous albums they had a very unique sound, but lacked variety. It was evident that they were capable of so much more. Blue Sky Noise is the album we all knew they were capable of making. Anthony Green's vocal performance is astounding and the other members of the band have stepped it up to keep up with him. Below is "Get Out," their most intense and straightforward song yet.
----------------------
11. Six Gallery - Breakthroughs In Modern Art
With guitar tapping mastery on their side Six Gallery have created an album that is beautiful, technically impressive, chilled out, and spastic all at the same time. And they are from Ohio, SCORE. Here is one of the slower tunes "Built To Last."
----------------------
10. The National - High Violet
I have been hearing about how amazing The National is for awhile. I had listened to a few tracks off of "Alligator" and "Boxer," but they never really clicked with me. When "High Violet" came out this year I tried to listen to them again and after a few tries, it finally happened. I finally started getting "The National." The powerful drumming and Matt Beringer's signature low voice help create an amazing, depressing vibe that I've yet to find anywhere else. Here is my favorite track "Conversation 16."
----------------------
9. Monomate - Grand Battle
Peter "Peet" Bunke has been one of the leaders in the nintendocore scene for a few years and has finally released his masterpiece. Grand Battle shows off Peet's amazing talents as an 8-bit programmer and, surprisingly, as a vocalist. Aside from the occasional bad lyrics Grand Battle is a fun and epic album, especially for being created entirely in FL Studio by a 19 year old. Below is the extremely catchy "Dreamland"
----------------------
8. The Contortionist - Exoplanet
Yes, Exoplanet is considered a deathcore album, but it is so much more. There's a good amount of chugging and breakdowns, but the melodic moments are what make this album so good. "Flourish" starts off as a somewhat generic metal song, but goes into a clean bridge section that builds up so beautifully that you forget you are listening to a deathcore band. Below is "Flourish."
----------------------
7. Letlive - Fake History
Wow, this album is such a mixed bag I don't know where to start. Vocalist Jason Butler has obviously taken hints from Glassjaw's Daryl Palumbo, but that doesn't take away from his performance. Sure, the rest of Letlive is talented, but Butler is without a doubt the center of attention. His screams on tracks like "Casino Columbus" and "The Sick, Sick 6.8 Billion" are top notch and the choruses on every track are infectious. Below is "Renegade 86."
----------------------
6. Tera Melos - Patagonian Rats
Tera Melos have been one of my favorite bands for the last few years. Their introduction of vocals on "Complex Full of Phantoms" was interesting, but it didn't accomplish much. On "Patagonian Rats" Tera Melos have taken their spastic math rock tendencies and mixed them with pop melodies. The result is hard to get used to, but is just as strong as their previous efforts. Below is "Aped."
----------------------
5. The Tallest Man On Earth - The Wild Hunt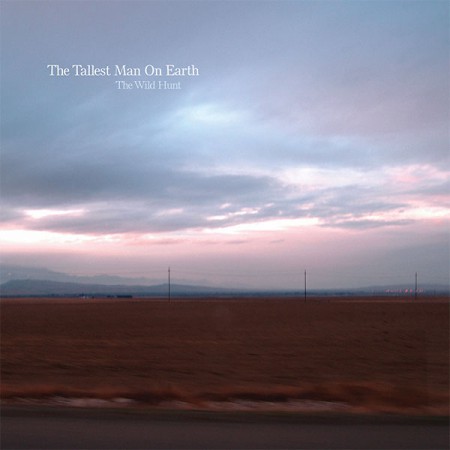 Folk is a genre I've always had a tough time getting into. Very few folk artists ever catch my attention and most of them sound the same to me. There's really something special about The Tallest Man On Earth (AKA Kristian Mattson), because the first time I heard him I was hooked. There's something about his voice that gives me the chills every time I hear it. Mattson really is one of the greatest songwriters of our time and I know there will be many amazing albums from him for years to come. Below is "You're Going Back."
----------------------
4. Adebisi Shank - This Is The Second Album Of A Band Called Adebisi Shank
On Adebisi Shank's second album the band decided to go a little more outside the box. Their first album kept a constant punk vibe, but here they experiment with many different styles and they all work extremely well. The added depth and variety mixed with the mathy riffs and odd sounds found on their first album makes this album extremely unique and one of the best releases of 2010. Below is "Genki Shank."
----------------------
3. Touche Amore/La Dispute - Searching For A Pulse/The Worth Of The World
With only 4 tracks and a 9 minute runtime, Touche Amore and La Dispute's split EP may seem a bit high on this list, but believe me, it deserves it. Simply put, all 4 of these songs are perfect. I can't find a thing wrong with this ep. These are 2 of the best hardcore bands out right now and they are at the top of their game. Below is La Dispute's "Why It Scares Me."
----------------------
2. Orbs - Asleep Next To Science
Orbs is a supergroup with members from Fear Before, Between The Buried and Me, and Cradle Of Filth. It may sound like a clusterfuck, but these members work extremely well together, despite having very different musical backgrounds. What really makes this album different are the keys and the vocals. Don't let Adam Fisher's weird, whiny voice scare you away. At first it's annoying, but acquiring a taste for it doesn't take long. Keyboard player Ashley Ellyllon is always doing something interesting on this album. She switches between piano, synth, organ, and many other sounds and is always playing an impressive part that adds a lot to the music. Asleep Next To Science is one of the most original albums I've heard this year and it is an amazing progressive rock album. Below is the 10 minute epic "People Will Read Again."
----------------------
1. Kanye West - My Beautiful Dark Twisted Fantasy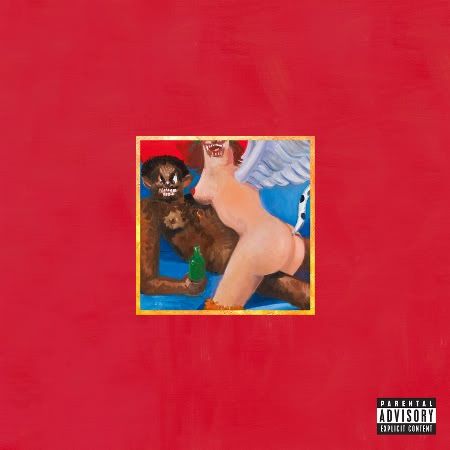 I'm going to start off by saying I wish this wasn't my #1. I wanted to put a different album here, but I honestly couldn't find one that was more deserving of this spot. Having never been a fan of Kanye West before, I went into this album with low expectations. Right off the bat I knew I was wrong. The first few times through the album I thought it was pretty damn good, and it only got better. I have now been listening to it consistently since it came out and can't deny that it is my favorite album of the year. Fuck you Kanye West.
Well, that's my list, but there were a lot of other great albums that came out this year so here's some honorable mentions
Honorable Mentions:
-Pierce The Veil - Selfish Machines (For not being complete scene garbage)
-LCD Soundsystem - This Is Happening (For being Matt Galey's favorite album of the year)
-Fang Island - Fang Island (For making hi-fiving cool again)
-The Dillinger Escape Plan - Option Paralysis (For not needing Chris Pennie)
-Coheed and Cambria - Year of the Black Rainbow (For having Chris Pennie)
-After The Burial - In Dreams (For not being Rareform pt. ii)
-Underoath - Disambiguation (For not needing Aaron Gillespie)
-Jacobi Wichita - Lambsie.Divey ep (For mixing hip-hop and post-hardcore)
-The Books - The Way Out (For being weird)
-Maps & Atlases - Perch Patchwork (For growing up)
-Good Old War - Good Old War (For still being the kings of 3 part harmonies)