2010 has been a helluva year in music. When I took on the task of compiling a list of albums...I ended up with around 60 that I thought could fit on my album of the year list. Dwindling it down to just 20 was extremely difficult, but I think I captured the best of the best. So here's my top 20 albums of 2010.


----------------------
20. El Guincho - Pop Negro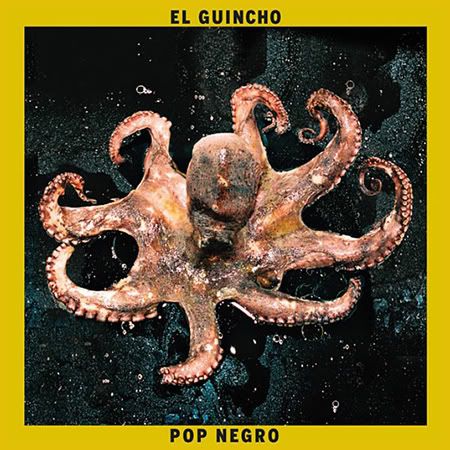 It's as infectious as it is spanish. Pop Negro is if Animal Collective suddenly became very interested in fiestas and and tostitos chips, there's wave after wave of noise...but with a pop sensibility that really grabbed me and neglected to let go for a good portion of the year, even though I couldn't understand what the fuck the lead vocalist was sayin'. Check out the awesome new single
here
. (you'll thank me...there's lots of tits.)
----------------------
19. Gorillaz - Plastic Beach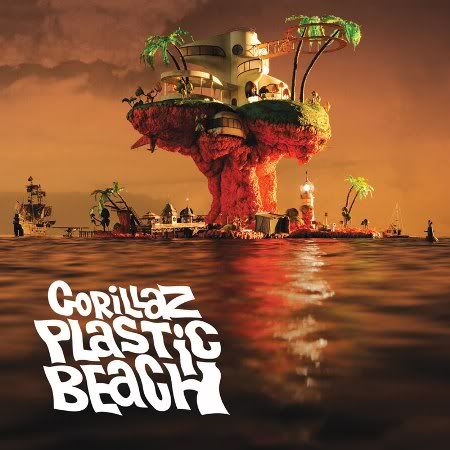 If you asked me which band I have the biggest bias for...I'd say Gorillaz, but at the same time, it's undeniable that they fuckin' know how to make a cool, breezy, deep, and interesting trip-hop album.
----------------------
18. Beach House - Teen Dream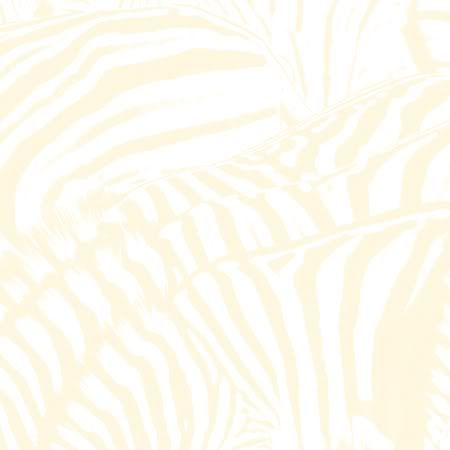 You'll be hard pressed to find a "best of" list that these indie-dream-pop fucks aren't on, and with good reason. The sleepy sound is really...applicable...for any real situation. It works so perfectly alone, or even better with others, it's hard not to fall in love with the soothing weight this duo brings on this album that's taking hipsters by storm.
----------------------
17. Circa Survive - Blue Sky Noise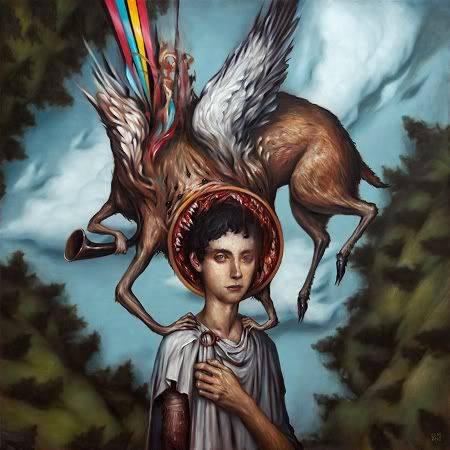 Looking back, Circa Survive, to me, had very little variety in their discography. In my eyes, their first two albums suffered because they were two big jumbles of beautiful and delicate indie-rock. Circa Survive sounded nice, but didn't leave me any reason to come back. BSN changed that by giving me songs with actual definition and experimentation that set songs apart...yet all of them sounded equally great. Anthony Green and company can do no wrong...really.
----------------------
16. Trent Reznor and Atticus Ross - The Social Network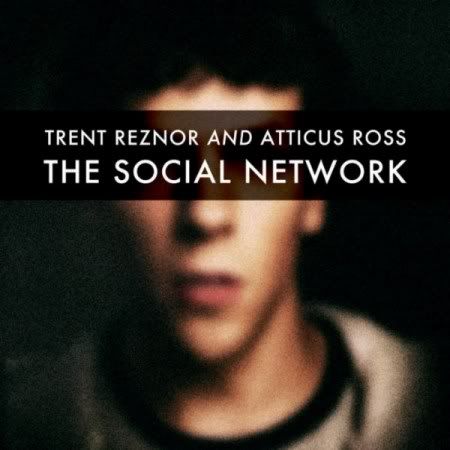 Yes...it's a soundtrack. But it's amazing. A great movie deserves a great sountrack, and I'm not talking the bullshit Hanz Zimmer orchestral shit all the time, that's why The Social Network works so well. A film about busy minds and smart college students all vying over the glory of a modern idea is really solidified by the Trent's buzzing industrial-electronic extravaganza. There's so much to be had here that this definitely stands alone perfectly...I've been using it as thinking music for months now. Don't believe me?
Listen for yourself.
----------------------
15. Vampire Weekend - Contra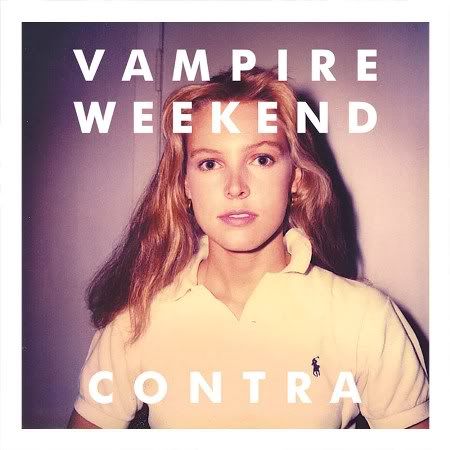 Vampire Weekend definitely knows how to make a fun album, and contra is a testament to that. Contra contains a more electronic influence, while still being heavily grounded in the orchestral northern-east-coast sound they're loved for.
----------------------
14. Fang Island - Fang Island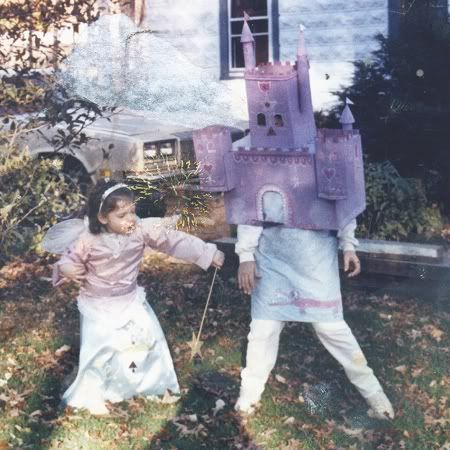 Imagine everyone high-fiving everyone. That's this album. I rest thy case.
----------------------
13. aKido - Gamechanger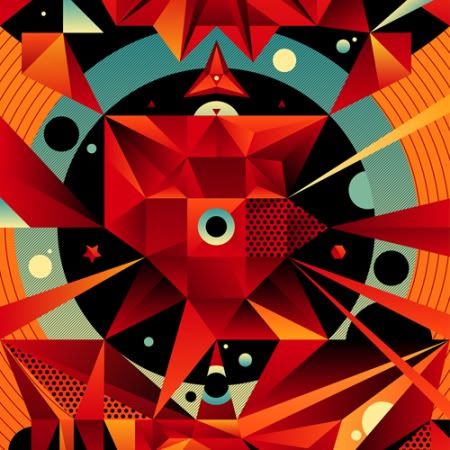 It's hard for me to explain what I like about this album so much, besides the fact that almost every song is an electronic joy to listen to. There's dubstep, trip-hop, house, and any blend in-between. It's simply full of songs I feel a desire to listen to at almost any time. Wanna know what I mean...check out my favorite off the album "Radium Girls", here.




----------------------





12. Portugal. The Man - American Ghetto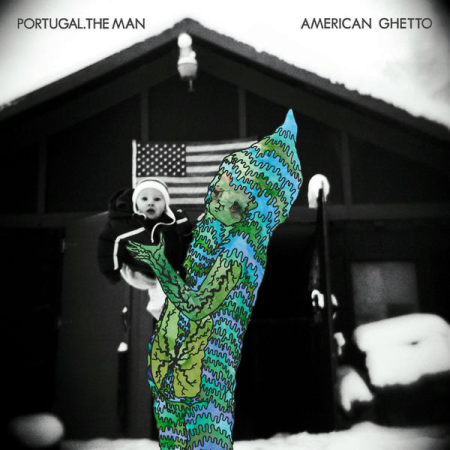 John Bawldwin Gourley and his wonderful band work hard...they put out this new sweet fuckin' album only several months after releasing the awesome Satanic Satanist, yet American Ghetto feels years in the making. This time Portugal decided to add a slight hip-hop influence, and I must say, it serves them well, adding a new take to a fucking amazing sound.



----------------------





11. Sleigh Bells - Treats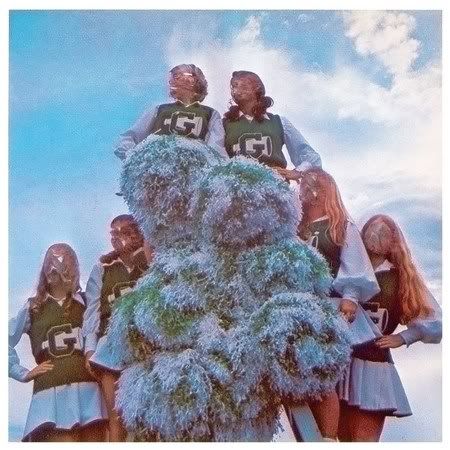 This year, the world "filthy" took on new simbalence among us teens...usually refering to "nasty" good dubstep...but I can't think of much filthier music than what Sleigh Bells has goin' on here. This is gold, just covered in buzzy reverb, cheeky lyrics, and the slime regurgitated by a handful of drunk girls.



----------------------






10.Flying Lotus - Cosmogramma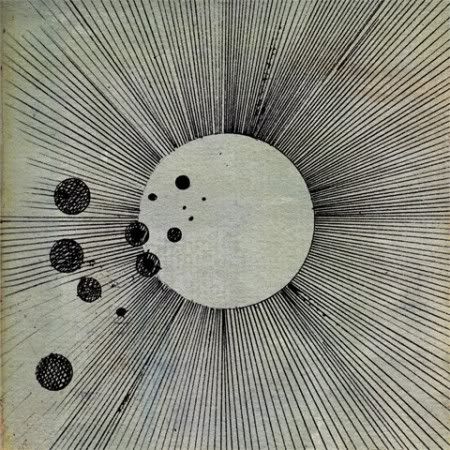 When I started getting into Fly-Lo back when L.A. came out, I had to think "when is this shit gonna get old?" It never did. Cosmogramma continues the genius beat crafting Flying Lotus is known for, all while taking it to a deeper level. It's almost ridiculous how listenable this jumble of noise is. Everything flows wonderfully, without feeling like it should.



----------------------





9. Foxy Shazam - Foxy Shazam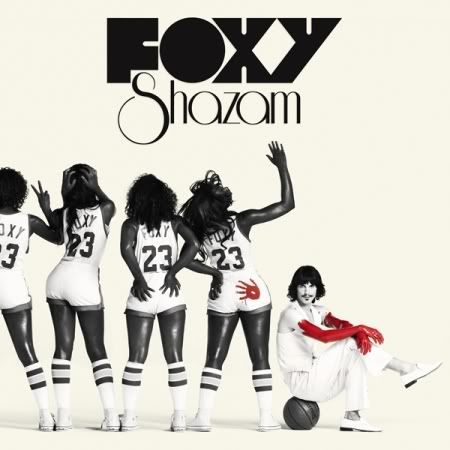 If you looked at Foxy Shazam a couple years ago, you'd never think they'd have a song that would be played during the Superbowl or on a commercial for a Cartoon-Network show, but they do now, and it's all due to the incorporation of more pop sensibility on their new self-titled album. For long time fans, the loss of a more scream-post-hardcore sound may disappoint some, but for me, it only allows another shade of this fascinating band to come through, in all it's grand, gay, and garish glory. Bravo Eric Nally, bravo.



----------------------





8. Trophy Scars - Darkness, Oh Hell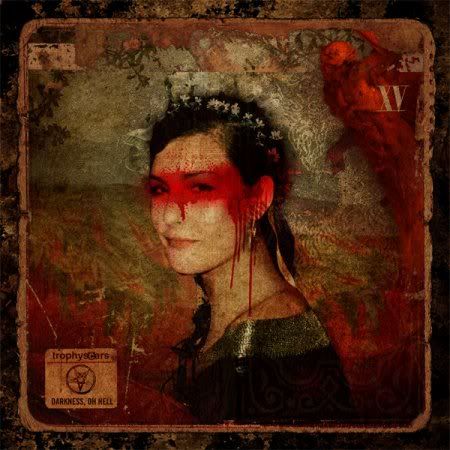 Trophy Scars are darlings in the post-hardcore scene, with good fucking reason. Their new EP proves why. The raunchy rasp and gargle spewing from lead vocalist Jerry Jones is almost euphoric when layered so nicely on top of the band's bar-rock-n-roll inspired sound. Perfectly crafted music for doin' the dirty deed with a drunk bitch in the bathroom at a local saloon, shizzwasted and covered in your own vomit.



----------------------





7. Dark Time Sunshine - Vessel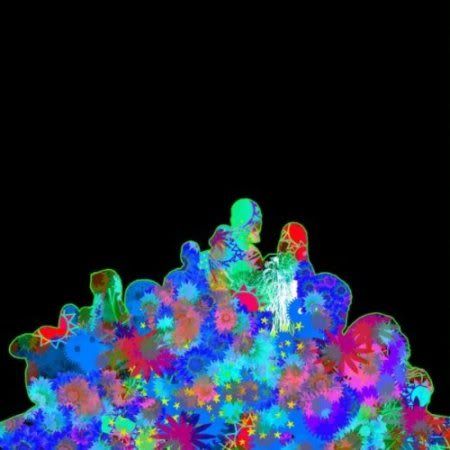 If I wanted...I could mention who's featured on this masterpiece of a hip-hop album. I could mention how great P.O.S. and Aesop Rock are on their verses, but that isn't necessary, because Dark Time Sunshine does fine on their own, their sound swallows the aforementioned talent, and makes them part of the sound goin' down, instead of having them there to make the song. Basically all you need to know, Vessel is an electronic hip-hop album, and by far one of my favorites this year. The flow on each track is complimented nicely by either a ear-ripping good bass heavy beeps-and-boops, or light electronica complimented nicely by rapping strewn with the Norah Jones-esque singing of Reva Devito. It's all there...and very worth it.



----------------------





6. Die Antwoord - $O$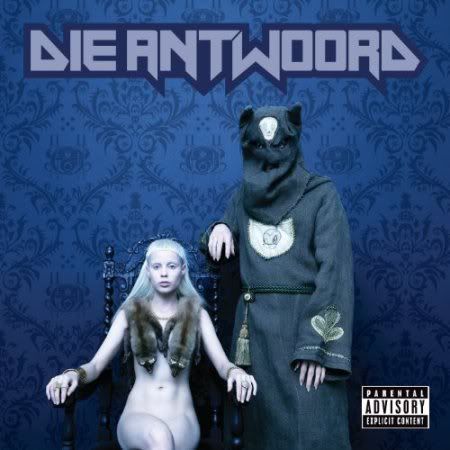 Focken mad zef. If you listen to Die Antwoord long enough, head MC Ninja will infect your mind with his strange South-African take on what it means being a bad ass gangster. Along with that, you will be infected by DJ HI-TEK's rediculous blend of rave-trance and hip hop. And to top it all off, fellow MC, YO-LANDI VI$$ER will infect you with her over-the-top female chipmunk-like singing/rapping. It's borderline terrible music...but it's also borderline genius. I can't help but pump myself up with some south-african "rave-hip-hop" before a work-out, or before a shower...or before a dump...or...anytime for that matter. Love em' or hate em'...they're here to stay, and I'm glad.



----------------------






5. Baths - Cerulean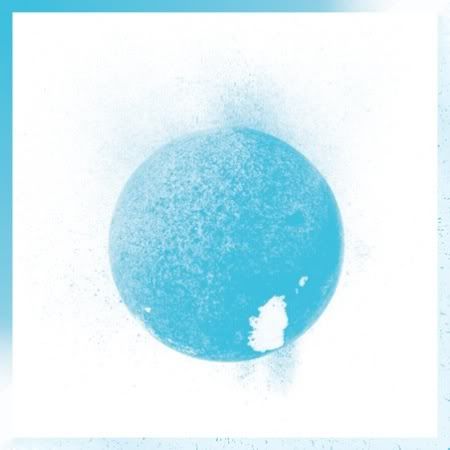 Baths are something I had to fall in love with less than a week ago. It happened when I realized just how perfect each song on this Ninjatune backed album is. Imagine Flying Lotus if he stopped using conventional electronic sounds and built strange beats out of the pitter-patter of rain, light piano taps running backward, and angelic wailing. It gets me wet just typing about it. This album is so high up (low down?) here because it has the experimentation that's needed to progress music forward, but without compromising the need for music to sound good. Plus it's so full of good vibes that one can't but help smile at beats made with a xylophone and washboard. Straight up amazin. Check out one of their awesome songs, accompanied by an even more awesome music video here.



----------------------





4. oOoOO - oOoOO




First thing you might be struck by with this oOoOO is the name...second...how perfect the album cover fits the band. The third should be how perfectly the music fits the first two striking parts of the band. By then, me telling you that the label oOoOO runs on is called "Witch House", you probably wouldn't be surprised. This EP gives me huge amounts of hope for atmospheric, moody, and ghostly IDM music...but don't just take my word for it, see for yourself!



----------------------





3. Omar Rodriguez Lopez - Tychozorente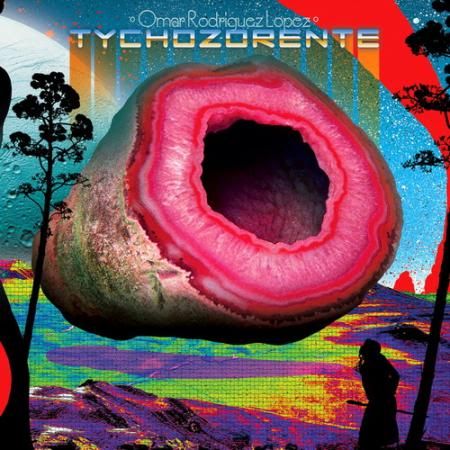 Omar really shows off his eclectic taste with this new album. We're so used to seeing the Mars Volta member releasing tons of albums a year, usually sounding as heavy and progressive as The Mars Volta, just with Zach Hill wailing on the drums. With Tychozorente, he takes a turn for the more electronic and trip-hop, with most of the songs lacking his usual instrumentation. The beautiful drugged out Spanish singing from Ximena Rivera flows wonderfully underneath the veil of synth-inspired dub-trip-hop, it all works together to lend something new to experimental electronica. Think if Kid A had a spanish-speaking baby that dug more bass-heavy noise. See for yourself here.



----------------------





2. Kanye West - My Beautiful Dark Twisted Fantasy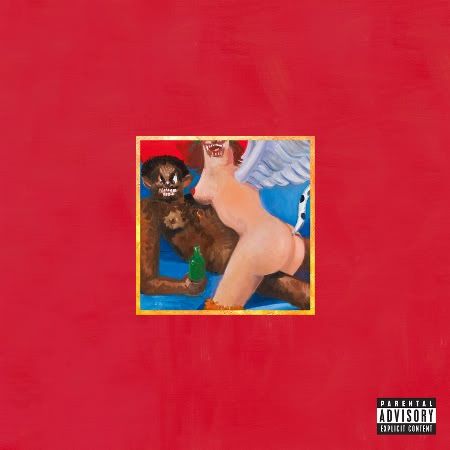 As if I needed to explain. Kan-yeezy simply blew me away with this blend of depth in self examination and mainstream-sensibility, all rolled into a gorgeous hip-hop package. Each song personifies the mind of a delusionally aware mad-man, one who knows he's an asshole, but a talented one at that. It's a disturbingly good album, and one that really made me grow to love a man who shouldn't be loved, and asks that you don't. This album is one of the most important releases this decade, and really proves what can be done with mainstream hip-hop when you lose the auto-tune-heavy, club-and-drinks, grills-and-crunk inspired shit that plays over our radio waves today. Read my full-ish review from a month ago here.



----------------------





1. LCD Soundsystem - This Is Happening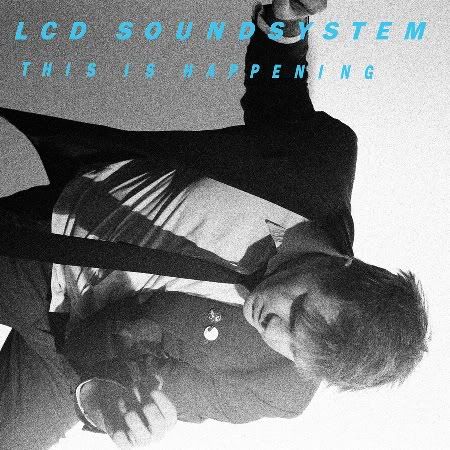 I ended up choosing This Is Happening as the best album for 2010 simply because it's already a classic to me. Basically, I can't imagine my music library without this album. James Murphy blends his electronic-dance music with his own character of singing that feels like a mix between David Byrne and David Bowie, creating a perfectly strange and cool atmosphere for his amazing lyrics to thrive.



"Talking like a jerk/ Except you are an actual jerk/ And living proof that sometimes friends are mean"



This album is my album of the year because it is an album full of the best songs this year, ones that I know will live on in dance parties, clubs, films, and any other place music can be heard, many years from now.



----------------------




Did you enjoy the list? Think I'm full of shit? Do ya disagree with me? Did you discover something new and cool? PLEASE, Lemme know, I wanna hear your douchy (or un-douchy) comments! Leave me some hate/love in the comments section!

P.S. Don't forget readers, fellow writers Tynan Evans and Paul Holt will be releasing their lists soon!


-Matt Galey